When I create a painting, it is actually a combination of many things. Italy is a dynamic wonderful place that is usually buzzing with excitement and beauty. This uplifting feeling is primarily what I want to express in my paintings.
So how do I do it? It is actually a combination of things that is not always the same. It can vary because of external influences like changing weather conditions or time constraints, but the actual personality of the place plays a huge role too. I always ask myself what would be the best way to express the character of a location.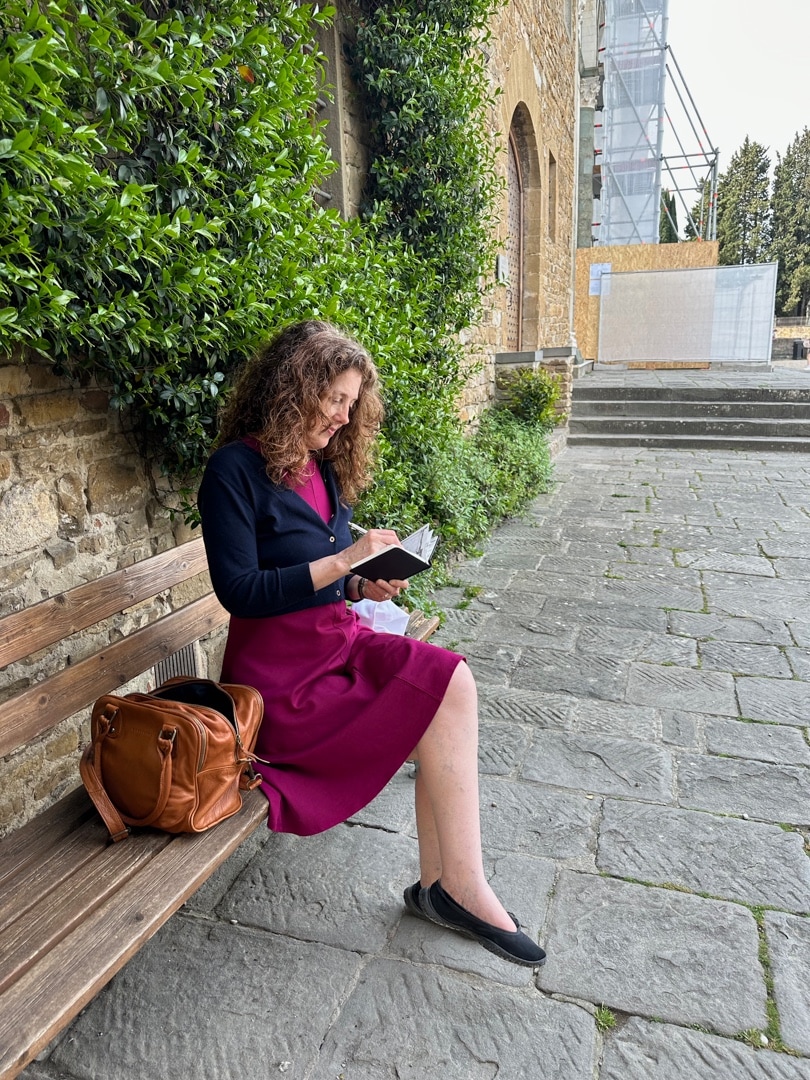 ESSENTIAL ESSENCE OF PLACE
My starting point is almost always the same. I spend an enormous amount of time carefully memorizing and observing all the details of the setting. This includes things like textures, colors, angles of sunlight, shapes of the buildings, where people gather or stroll, and even reading historic markers. Noticing every little facet adds layers of nuance to the painting. I communicate it through the brush, color, and pencil strokes. All this is before I even start painting, and that's not even mentioning the travel it takes to get to the location which can involve trains, planes, cars, or boats!

Now I sketch along with taking reference photos. The sketches capture the emotion whereas the photos document certain specific aspects of the setting that I may want to refer back to. With all of this groundwork it allows me the freedom to do a small painting right there or to create a big painting which would be a challenge to do on location. It's a lot to carry!
Locations are vibrant moving things that have a life of their own. As an artist observing it conveying what it feels like to be there, I often work on the composition for many hours. This is to ensure it not only captures the nuances of the scene, but also is a pleasing tableau for your home!
Expression
Now I'm ready to paint! After all the careful planning and observing which is the groundwork, it is time to let go. There can be no overthinking when I put the brush to paper. The beginning must be spontaneous, making decisions quickly to utilize the full nature of watercolor. It must be layered, but not too much so the light shines through to the paper (which is hand made in Italy by the way). This gives it sparkle. Each successive layer needs to dry, so it does require patience. The layers also become more careful and more detailed using smaller and smaller brushes as it brings the scene to life.
Oftentimes the hardest thing to do is know when to stop. I can be immersed in painting for hours and not even realize much time went by. But what can I say, I love it!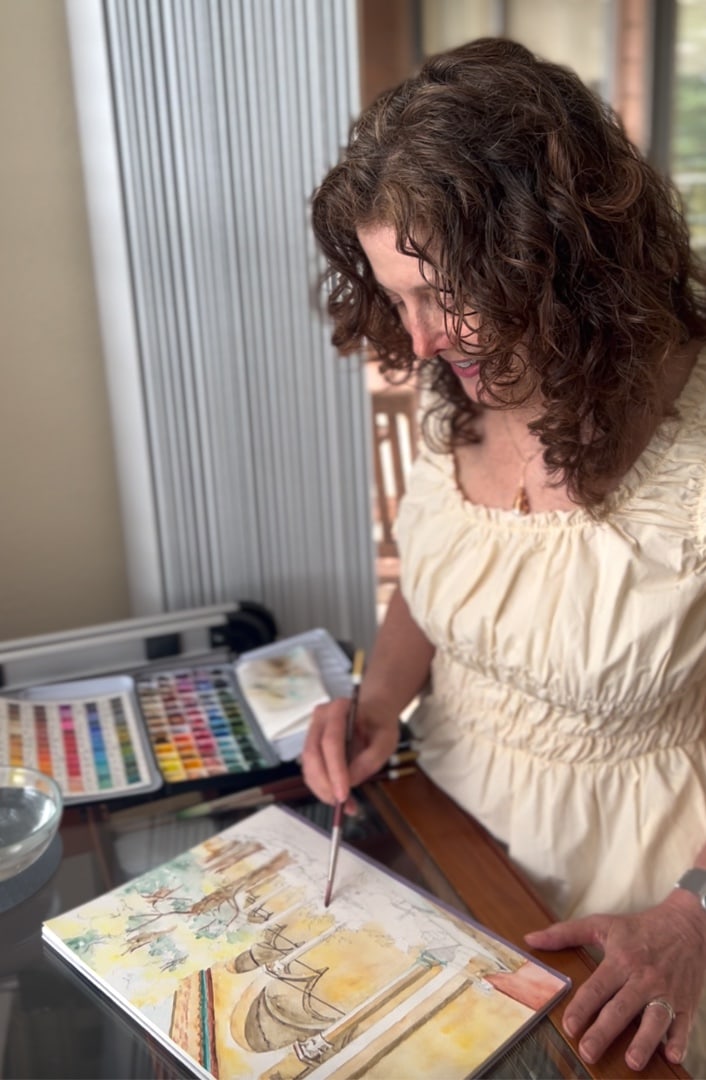 QUALITY, CONNECTION, AND MEANING
Obviously I have a connection to this place, but I also know that you have one too. Whether it is through family heritage, the trip of a lifetime, or a place you aspire to visit someday, I want the joy of the moment to shine through each piece.
It means a lot to me when you choose my art for your home. As you can see, a lot of care, effort, and craftsmanship goes into each painting to create a one of a kind piece of art. In my commitment to quality, I use only museum-grade archival paper and paint to create watercolors that will last generations.