About Me
Italy is the land of brilliant landscapes, sunny days, ancient towns, and warm welcomes. It is the wellspring of my art, not only because I have roots in Sicily, but because it blazes with light and color.
Light and its effect on color is the essence of my work. The sunshine of Italy saturates and energizes everything it touches, making colors sing.

Light makes the ordinary extraordinary – infusing color with vibrance and energy
There is nothing that can compare to the moments of la dolce vita that you can encounter in this place. In Italy life becomes epic. Even a simple espresso in the piazza becomes an event.
Radiant moments from my travels around Italy fill my paintings. My original artwork and museum grade archival prints are unique treasures that you can't get anywhere else and are made to last.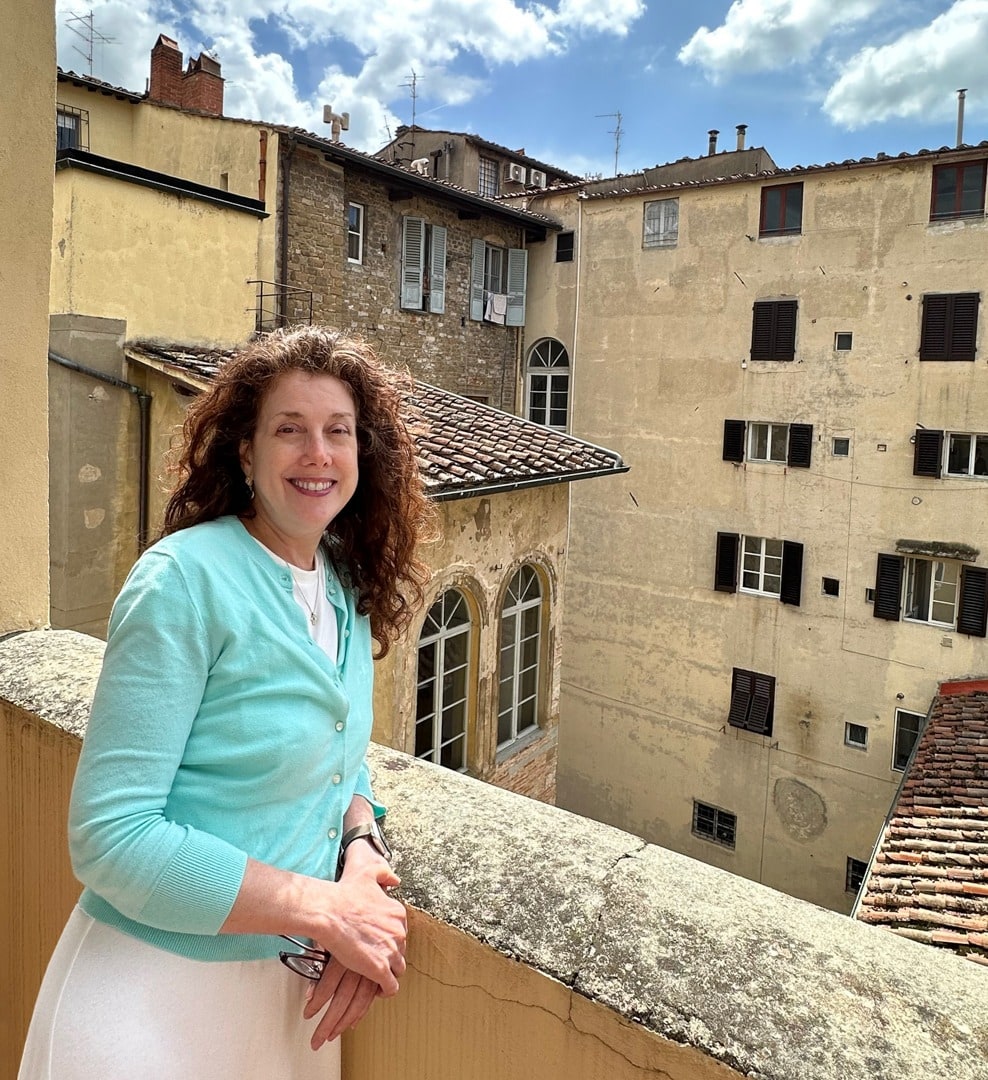 Each moment our senses are flooded with light and life. I want to capture that radiance, that aliveness, and create a painting that makes you want to immerse yourself in it.
My fascination with light and color began at an early age. Books on impressionist color theory were my favorite even when I was just seven years old. So of course I had to try these these ideas out and began painting in oils. It wasn't until after I completed a degree in fine arts with a strong grounding in art history that I decided to paint exclusively in watercolors. I felt they were better able to capture the interplay of color and light. I have been exploring this in my work ever since!
TESTIMONIALS
WHAT PEOPLE SAY
"I commissioned 2 pieces from Kimberly and was awe struck by the completed pieces, They are stunning and move me every time I look at them. She is truly one of the most talented water color artists of our generation."
by Christina Varasso, CEO of NEIGH Products
"Kimberly does AMAZING work. Those are not typical watercolors. They're so meticulous, so precise. I'm so impressed."
by Kerry K.
"I received my beautiful print from you and it is fantastic. Thank you so very much."
by Connie Baker
"Always astounded by your mastery of the medium! Absolutely stunning!"
by John Wong